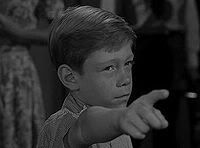 The topic below was originally posted yesterday, on my blog, the Intrepid Liberal Journal.
In the grown up world, honorable and reasonable people may initially disagree but eventually compromise upon a collective review of empirical evidence. It was in this spirit, that the nascent Obama administration reached out to Republicans with respect to their proposed
American Recovery and Reinvestment Act of 2009
, which finally passed both houses of congress yesterday.
Unfortunately, most Republican politicians are neither honorable nor reasonable. Instead, most Republican politicians are predatory conservatives dedicated to establishing a permanent corporate theocratic plutocracy. As far as they're concerned, the 2008 election is merely a temporary setback and attempting bipartisanship with this crowd resulted in legislation far less bold than most economists hoped for.
Hence, it is in the spirit of admiration and support that I urge this new administration to absorb the following lesson: Bipartisanship No, Working Majority Yes. President Obama is a quick study and has likely absorbed this lesson for himself. Indeed, I recall him often using the phrase "working majority" during the campaign. Nonetheless, it is instructive for both liberal activists as well his administration to always keep this simple phrase on the front lobes of our brains. Repeat after me: Bipartisanship No, Working Majority Yes.
Read More +/-