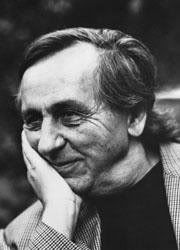 The topic below was originally posted on my blog, the Intrepid Liberal Journal.
I first became aware of
William Greider
after the publication of his 1981
Atlantic Monthly
profile of President Reagan's embattled Office of Management and Budget Director
("OMB"), David Stockman. At the time I was just a kid and the Reagan administration insisted they could simultaneously balance the budget, cut taxes and increase defense spending exponentially.
Greider's reporting however exposed that even Stockman, doubted the fiscal prudence of Reaganomics. After the article's publication, Stockman absorbed public humiliation when President Reagan took him "to the woodshed." I trace that article as a seminal moment in my own political awareness.
Over the years, Greider has been a determined voice of truth against a backdrop of America's pro-war, pro-Wall Street governing elites and their enablers inside the corporate media. While Alan Greenspan was celebrated, Greider warned that the Federal Reserve and other regulatory agencies were guilty of dereliction. When celebrated economists such as Paul Krugman
extolled the virtues of free trade and globalization
, Greider warned of diminished wages at home and condemned the shameful exploitation our consumption habits subsidized abroad.
Read More +/-