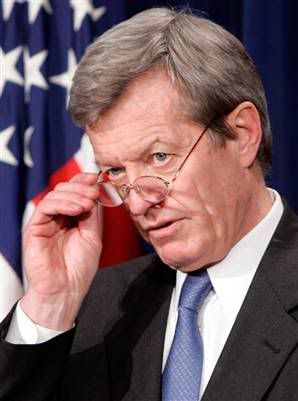 The topic below was originally posted on the Intrepid Liberal Journal, yesterday evening.
A personal friend and avid reader of
my blog
recently complained that,
"You're too tough on Democrats and Barack Obama. Since the election you've fired more rhetorical bullets at Democrats than Republicans."



This was in response to my recent critiques of the Obama administration's handling of the banking crisis as well as my March 8th post, entitled
"Evan Bayh Is A Corporatist Class Warrior."
To my friend and others like him I say this: just because I worked hard to elect Democrats as well as our current president doesn't make me an unquestioning Borg drone.
Our conservative counterparts cheered while George W. Bush and his party brought America to its knees with their insipid indecency. Now it's the Democrats in power and they must also be held accountable. The purpose of my activism as well as the participation of the "netroots" contained three objectives:
1) End predatory conservatism's reign of indecency.
2) Enable the Democrats to obtain power in exchange for influence.

3) Leverage our influence within the party to pursue policies that facilitate broad prosperity, peace and social justice.

Put simply it's a business relationship. Democrats are using people like me and we're using the party. That said, I fully acknowledge the mess President Obama and Democrats have inherited and appreciate how four decades of predatory conservatism can't be undone in two months.

Read More +/-